Healthy Summer Hair at Afrotherapy Hair Salon in Edmonton, London
The sight of the sunshine is enough to lift your spirits but the summer sun can also leave afro hair ldry, dull and frizzy or even a little greasy!
Now is the perfect time to start getting your hair in great condition so it can stand up to the tough summer months. Check out our tips to get your hair looking gorgeous… and find out how to keep it that way over the warmer months.
1. Have a regular trim at Afrotherapy
Make sure you book in with your Afrotherapy stylist for regular trims to keep your hair looking perfect and to keep those split ends at bay.
2. Have an afro hair repair & conditioning treatment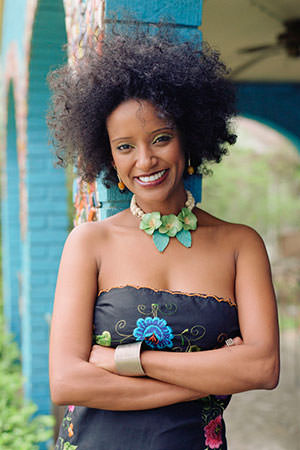 There are now some fantastic hair repair and conditioning treatments that you can have in our London afro specialist salon.
We have custom blend treatments, scalp treatments, strengthening systems, moisture injections and treatments that blend protein, moisture and add oils to revitalise natural afro curly hair.
In addition to our treatment menu, we also stock the full range of afro and multi-textured home haircare productsin our online shop for you to continue to maintain the life and look of your hair. Brands include Mizani, KeraCare, Moroccanoil, CURLS, Design Essentials, Ferm, FRO, Mixed Chicks and many more.
3. Protect your hair from the sun
Once your hair is looking great, make sure you keep it that way!
If you're heading somewhere hot for your summer holidays, make sure you protect your hair. Consider wearing a hat or a scarf to protect your locks from the sun and invest in a hair serum or spray with UV protection.
You can also put your hair in an updo or bun to protect the ends of your hair from breakage. Try giving your hair a break every so often though by loosening those braids to give your scalp a rest.
4. Wet your hair before going for a swim
Fancy a dip in the pool or sea? Wet your hair under the shower first so that it absorbs less salt water or chlorine.
5. Leave conditioner in your hair
Once out of the pool or sea, wash your hair again using a good shampoo and conditioner. You can even leave your conditioner in to give your hair an extra boost… and a cool slicked back style! Just remember to wash it out in the evening before you head out on the town!
6. Seek advice from your Afrotherapy stylist
If in doubt, seek advice from one of our fabulous stylists at Afrotherapy Hair in Edmonton, North London. We can get your hair into great condition and give you the hair style or colour you've been dreaming of! Book your hair appointment by calling us on 020 8345 5621, sending an email to Salon@afrotherapy.com or book your hair appointment online here.
---